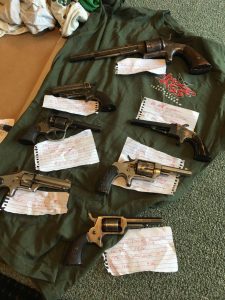 Here are some pictures of some vintage guns I bought the other day. I buy all kinds of guns, new or old. Mostly I like the vintage weapons.
These guns are from 1850s-1860s. There are some French guns and Smith and Wesson. If you like watching the old Clint Eastwood westerns these are some of the guns he used in those movies.
I also buy swords and military knives.
So if you have a couple guns (old or new) or inherited a collection, give me a call love to look at them.
(757) 617-4043