Here is a picture of coins I bought recently.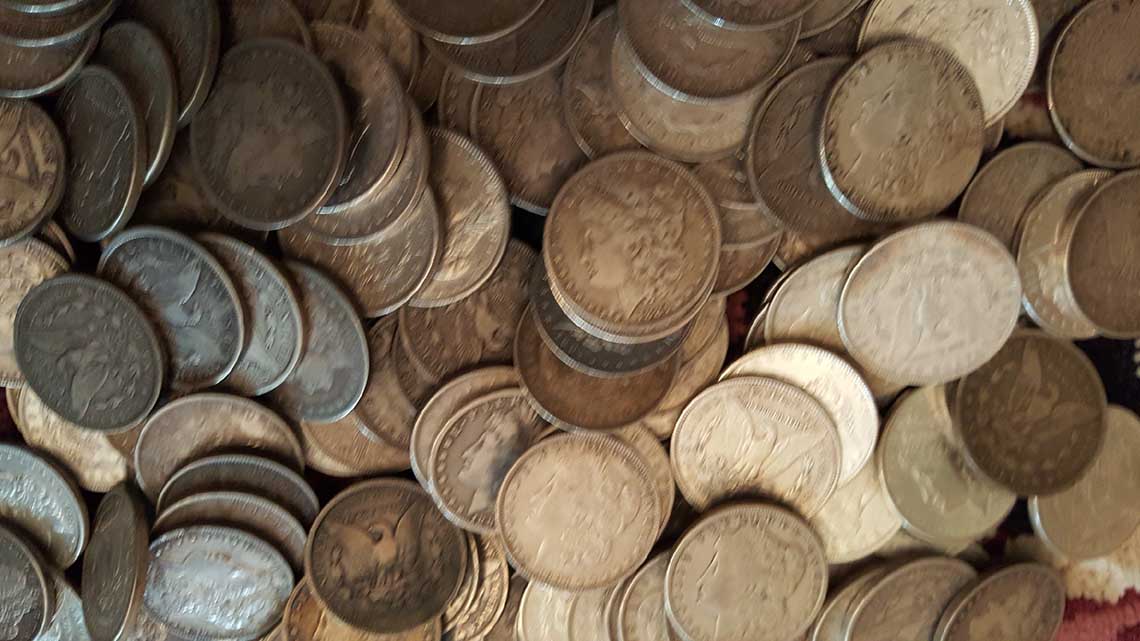 Gold and silver half-dollars, quarters, dimes, silver dollars, silver bars, any gold coins or gold bars.
I'm looking to buy large collections of coins I will buy small collections too. I have a lot of customers that bring me a coins all the time and all kinds of newer customers. If you have a collection of coins you can bring them to my location (with an appointment only) or I could come to you and take a look at them.
I do buy some foreign coins, it just depends on what kind they are. It doesn't matter if the coins are old or new or in perfect condition, as long as they are silver… I am interested.
So give me a call at 617-4043 to make an appointment. Thank you!