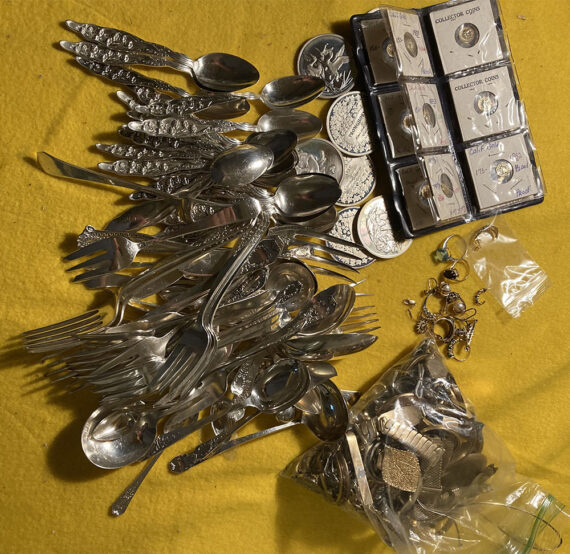 Here's a picture of sterling silver flatware and gold jewelry and some sterling coins.
I buy all types of sterling items and all types of gold jewelry broken or not.
I love to buy coins of all kinds. I also buy tons of costume jewelry, in addition to smaller antique items, vintage oil paintings antique toys and wrist watches and pocket watches. Likewise, all types of weapons like vintage firearms, pistols, shotguns, swords.
I buy entire estates and can help you liquidate your vintage items.
I'm available seven days a week; if you want to make an appointment for me to come out and take a look at everything I'd be more than happy to give me a call at 757-617-4043.