Here are some particularly interesting recent finds: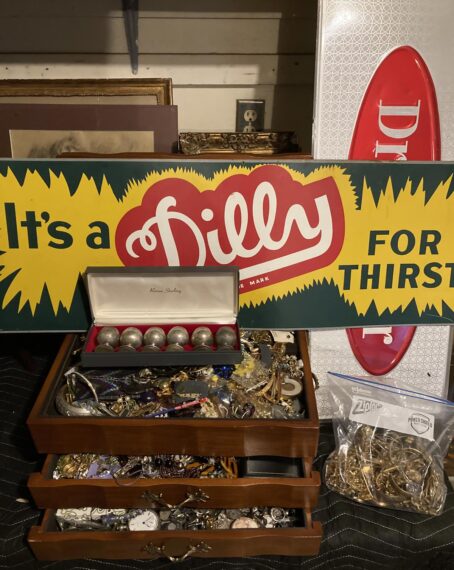 These are some nice metal signs from late 50s early 60s. Dr Pepper and Dilly, which are both getting much harder to find.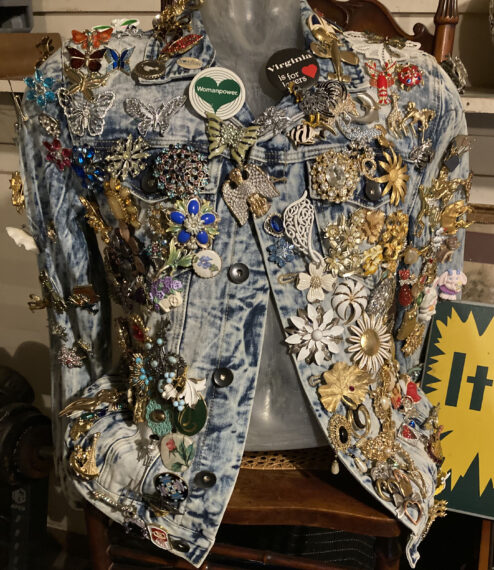 Tons of costume jewelry. Lots of sterling silver items.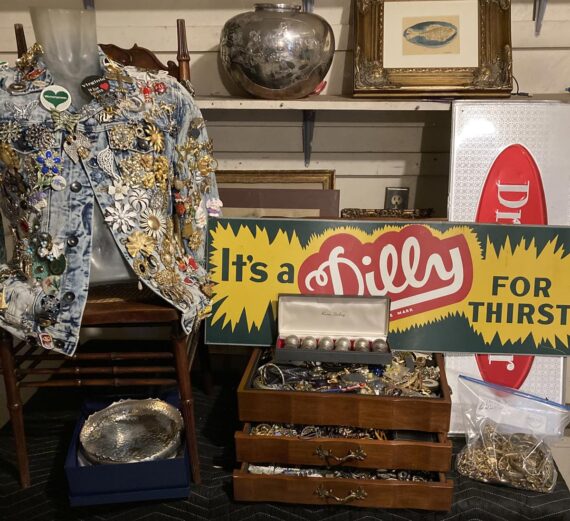 Anything sterling silver I'm your buyer. I buy gold jewelry, and gold-filled jewelry too. Any silver coins. Vintage guns, wall hangers, and most vintage military items: helmets, swords, bayonets.
I'm always helping people who live in Virginia and people from out of town handling parents or other love ones estate.
There are lots of other things I also buy. It's kinda like the antique picker show. Give me a call and we will discuss items you want to sell and we make an appointment. Most times I can come to you the same day or definitely the next day.