Here are couple pictures of some items I bought a couple of weeks ago. Lots of nice sterling silver plates and flatware; a couple pieces were Tiffany & Company.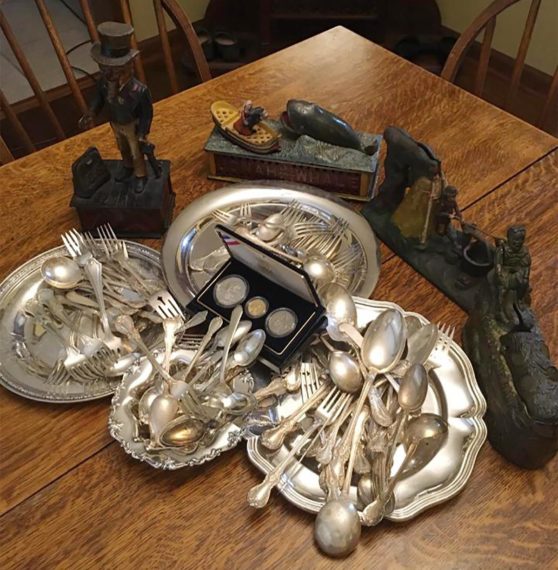 The other items are really nice cast iron mechanical banks from 1880s.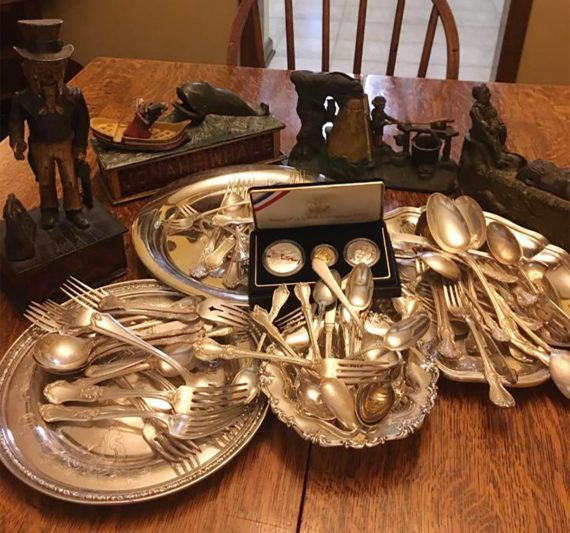 If you have sterling silver or old toys  give me a call. I will buy one piece or entire collection. If you have an estate you need help liquidating, I can help with that, too. I also buy silver coins, old watches, vintage paintings and much more.
Call for an appointment 757-617-4043