Here's Another collection I've purchased recently: A bunch of coins – silver & gold jewelry, gold coins, some costume jewelry, and high-end jewelry.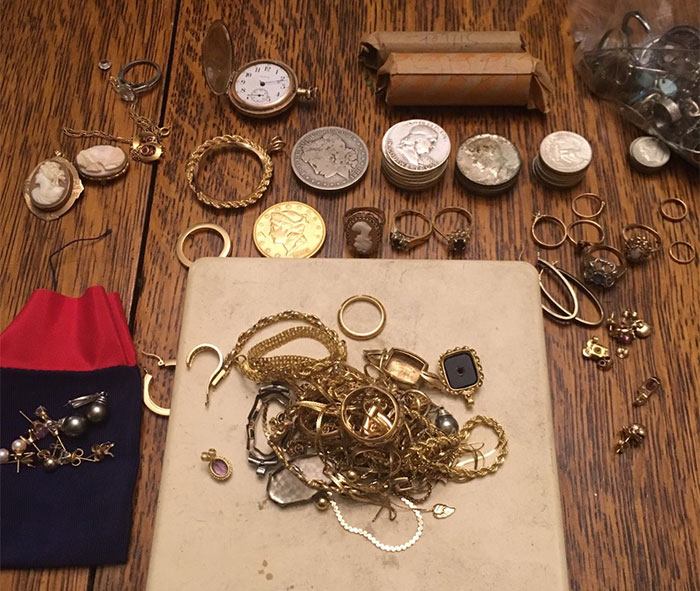 I buy these kind of items all the time, I also buy all kinds of antiques. Wrist watches, pocket watches, gold rings & bracelets, gold necklaces. If you inherit a lot of jewelry and need someone to come over and take a look and give you a very fair price call me at 757-617-4043. I will also come to you to look at all your items to make it easier for you.
If you need to liquidate an estate, I'm your man.
I also added a nice bronze statue which stands about 5 feet tall and has a marble base; it's beautiful piece.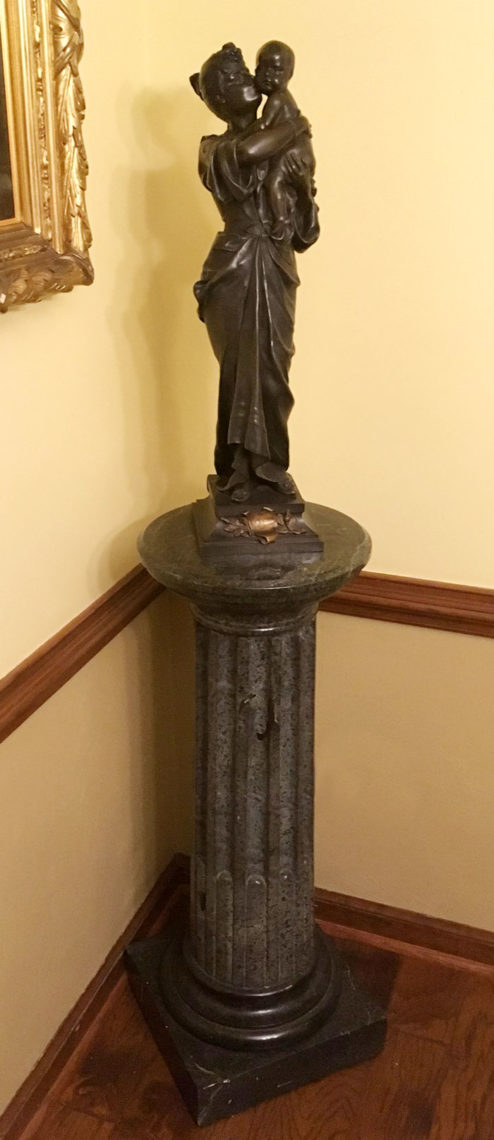 You can reach me at 757-617-4043 Seven days a week to make an appointment thanks for visiting my site